Fishermans Pub and beach bar Speightstown Barbados
Custom Search
Fishermans Pub and beach bar is located in Speightstown Barbados.
The pub started out many years ago as a rum shop selling local rum, beer and snacks like ham and cheese cutters to the fishermen and local people.
Over the years with the help of overseas visitors this Pub has grown into a very popular beach bar and restaurant selling authentic Barbadian food to tourists that want a taste of the real thing.
You can choose from a bar menu or a Creole buffet, traditional food includes local dishes such as, pepper pot, cou-cou and flying fish (the national dish), peas and rice, sweet potatoes with lamb and chicken dishes.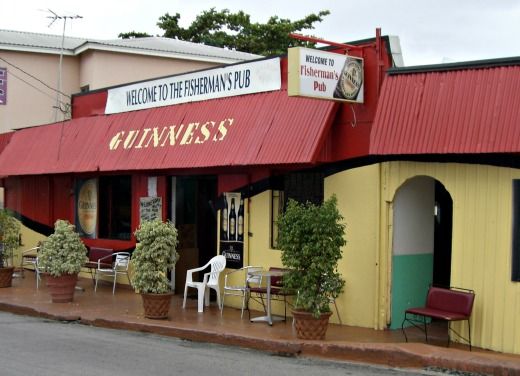 Eat inside or go outside and eat under an umbrella shaded table on the terrace with the Caribbean Sea gently lapping at your side, all the while listening to calypso rhythms.
The Barbados sunsets are incredible to watch from this Barbados beach bar. There's nothing like watching the sun go down with friends and a bottle or two of your favourite libation.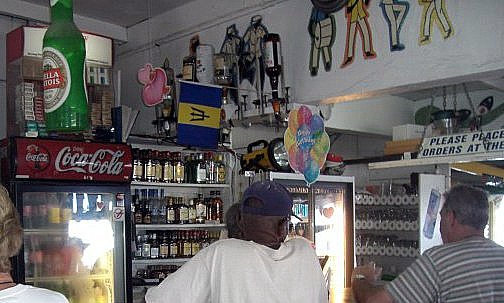 Food runs from around $9.00 for a fish dinner to $19.50 for the buffet, the local beer is $2.00 and a small flask of rum that you take to the table is in the $4.50 range all in Barbados dollars.
There's live music some nights and closing hours are flexible it's open seven days a week.
Location: Queen Street Speightstown
For more information: Tel (246) 422-2703
Return from Fishermans Pub to Barbados Beach Bars

Return from Fishermans Pub to Best Barbados Beaches