The South Coast Barbados ... has the most beautiful white sandy beaches
Custom Search
The South Coast Barbados beaches and their long stretches of dazzling fine white sand are stunningly beautiful, there's no other way to describe them.
And the water on this side of Barbados Island is incredible, the different shades of blue are truly indescribable.
For water activities this Coast is ideal, the waves are small to medium making for great wind and kite surfing conditions and there are some really good dive sites.
The water on this side of the island is a mix of the calm Caribbean Sea on the West Coast and the pounding Atlantic Ocean on the East Coast, this of course provides some pretty good waves.
A bit of caution should be shown though because this Coast is known to have some undercurrents at various times of the year, so don't swim alone or go too far out.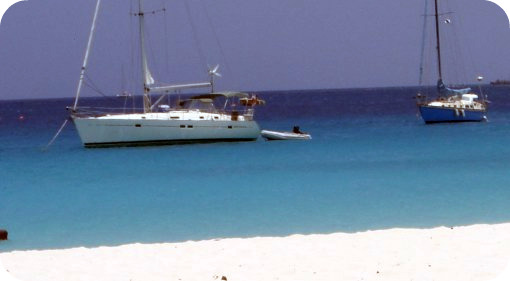 One of my favorite South Coast Barbados beaches is Accra Beach it's great for the none swimmer and children because it's so calm and shallow you can wade out forever (not really), my grandchildren love it.
There are some shallow reefs that make swimming and snorkeling very enjoyable.
Both locals and tourists make the South Coast one of the most popular beach areas in Barbados.
With the availability of so many restaurants and bars within easy walking distance of the beaches themselves, and public transportation it's easy to see why the South Coast beaches are so popular with locals and visitors alike.

In the very popular November 1st to April 30th tourist time, or high season these South Coast Barbados beaches have a lot more people and activity on them but nothing like the tourist traps of Florida.
If you do wind or kite surfing or are interested in giving it a try there's no better time.
The places to go are Silver Rock, Silver Sands or Long Beach, there you'll find excellent wind and waves, these beaches are said to have the best windsurfing on the Island.
They're so good that International windsurfing competitions are held here on a yearly basis.
---
This fabulous beach used to be known as Enterprise Beach , I never cared for that name, and I like the name Miami Beach even less, but that's the most popular name it's called these days.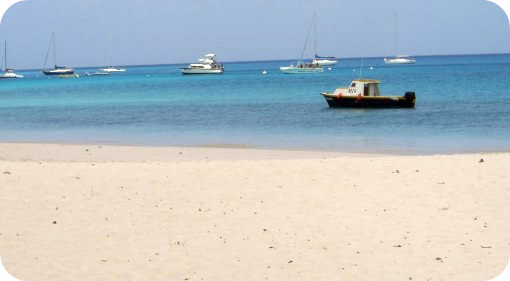 This is really a magnificent stretch of pure powder white sand. South Coast Barbados beaches just can't be beaten for their beauty, and the swimming and snorkeling are great in this area.
This is a very active beach and great for the kids there's a lifeguard on duty which takes a bit of the worry out of the unknown. When you get thirsty you can get snacks and drinks from "Mr. Delicious" (a bus converted into a snack bar).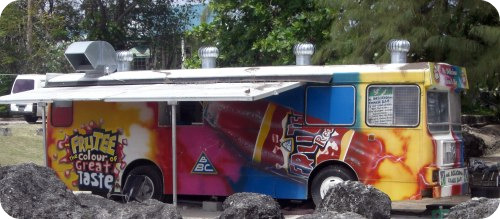 For washing off the salt water outside showers are provided and toilets (inside:) are available.
Beach chairs and umbrellas can be rented here also, if you're staying for any length of time you would be smart to get an umbrella the sun feels like it gets extra bright and hot on this blazing white beach.
Return from South Coast Barbados to Best Barbados Beaches