Kendal Sporting gun club Barbados
A couple of years ago my son introduced me to Kendal Sporting gun club in Barbados.
What a great place it turned out to be. Situated on an old sugar cane plantation Kendal Sporting is set on 70 acres of rural land in the Parish of St. Philip Barbados.
It's a country club with a very freindly atmosphere offering visitors a unique day out while on their Barbados vacation.
My son had always wanted to experience shooting a handgun and while on his vacation in Barbados decided to give it a try. It turned out he was a very good shot.
He was so happy with Kendal gun club, that this year when he brought a friend to Barbados for a short vacation he invited him to give it a try.
Jay was given instructions by a former member of the Royal Barbados Police Force, who patiently explained safety procedures and proper techniques in handling of the pistol.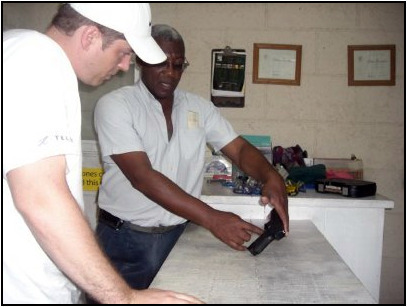 After getting more instructions at the indoor firing range Jay was ready to take his first shot.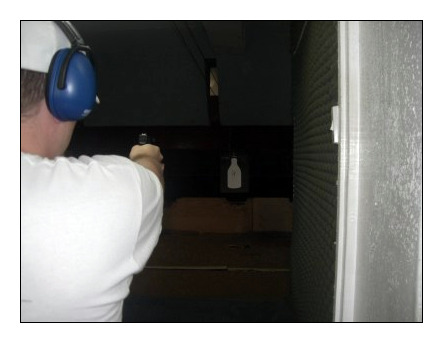 To the surprise of all of us .. including the instructor .. Jays good eye and steady hand produced fantastic results as the picture shows.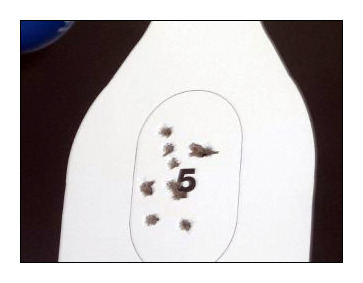 There are a variety of other things to do at Kendal
clay pigeon shooting
archery
paint ball
darts
billiards
table tennis
swimming pool
large screen TV for international sports
The Flying Rabbit restaurant serves lunch from 11am to around 3:45pm so no need to worry about going hungry.
While there I learned that Kendal also offers its facilities for weddings, parties, and social functions.
A car is definitely required to get to Kendal as it is in a rural location but just getting there you get a real look at the beautiful Barbadian countryside.
The gun club is located at:
Carrington, St. Philip
Phone-(246)-437-5306/5594
Custom Search
Return from kendal Sporting to Best Barbados Beaches home page